Thu, 02/23/2023 - 13:44
How inflammation in the body may explain depression in the brai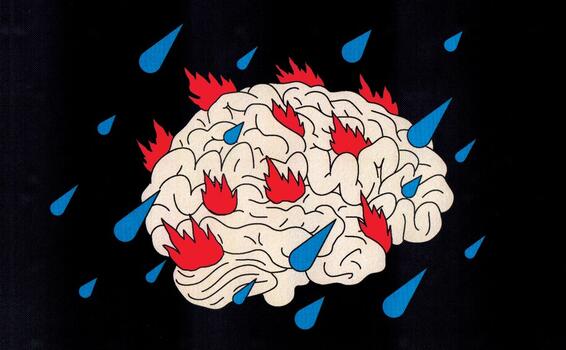 (George Wylesol for The Washington Post)
One in five Americans will experience major depressive disorder in their lifetime, and many will not find relief from current therapies. But now researchers have identified an unexpected source of the problem: inflammation.
Inflammation in the body may be triggering or exacerbating depression in the brains of some patients. And clinical trial data suggests that targeting and treating the inflammation may be a way to provide more-precise care.
The findings have the potential to revolutionize medical care for depression, an often intractable illness that doesn't always respond to conventional drug treatments. While current drug treatments target certain neurotransmitters, the new research suggests that in some patients, depressive behaviors may be fueled by the inflammatory process.
It appears that inflammatory agents in the blood can break down the barrier between the body and the brain, causing neuroinflammation and altering key neural circuits, researchers say. In people at risk for depression, inflammation may be a trigger for the disorder.
Research suggests that only a subset of depressed patients — roughly 30 percent — have elevated inflammation, which is also associated with poor responses to antidepressants. This inflammatory subgroup may be a key to parsing out differences in underlying mechanisms for depression and personalizing treatment.
"Activation of these inflammatory pathways in the body and brain is one of the ways through which depressive symptoms can be produced," said Charles Raison, a professor of human psychology, human ecology and psychiatry at the University of Wisconsin at Madison.
Source consulted "https://www.washingtonpost.com/